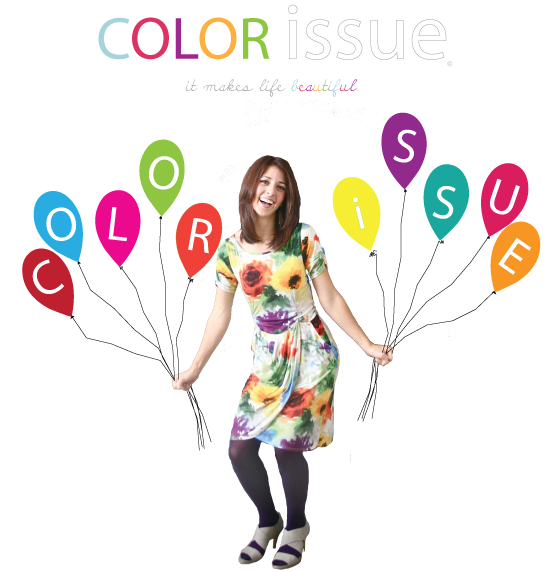 Hi there, I'm Aarean
(pronounced like Arial but with an "N" on the end)
. I'm the editor of
Color Issue
(a blog devoted to all things creative and colorful), a mother to one (soon to be two) little girls, a graphic designer, a lover of swedish fish, a wife to my high school sweetheart...a sucker for sappy love stories and cheesy jokes, a nightly bubble bath taker and well...I think I'll just stop there
*haha
.
Like I had mentioned I love color, which is why I started my blog
COLOR ISSUE
. It is where I share my passion for colorful DIY projects, food, fashion, and much more!!! So without further adieu I'd like to share with you a tutorial I call
(and it's kind of a tongue twister)
:
"LETTUCE STENCIL STATIONARY"
(you can also use celery if lettuce just isn't your thing?!?)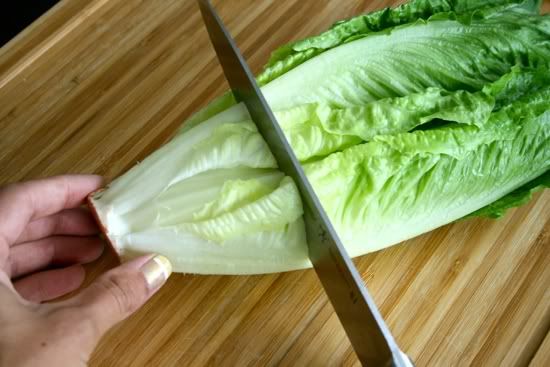 1. Cut and save the ends of your roman lettuce bundle(s)--one for every color you want to use.
2. Choose what paper you'd like to use (I used 8.5x11 cardstock and cut them into fourths)
3. Next, using any sort of craft paint...choose your colors!
4. Than, take your lettuce end and paint a thin layer on the "flower" side.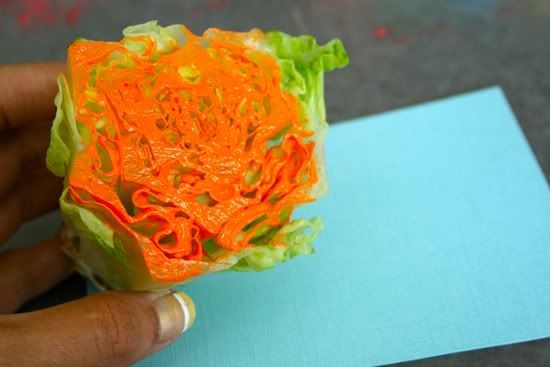 ...and stamp it right on your canvas!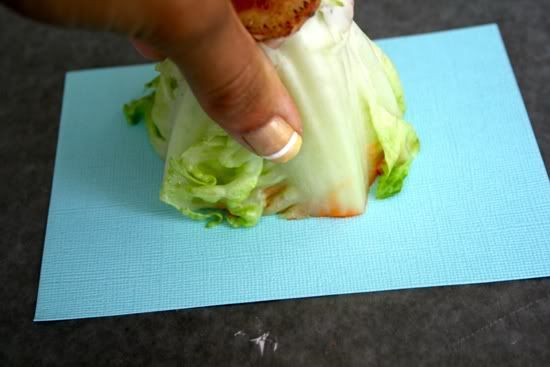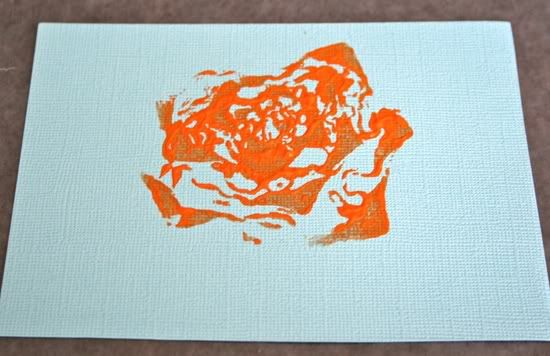 The sky is the limit with this DIY project! You can even add glitter and use your paint brush to add different colors within the flower...I love using 2-3 colors and stamping them in bunches to give it more of a bouquet feel. This surely adds color to any plain ole' drabby paper you have lying around!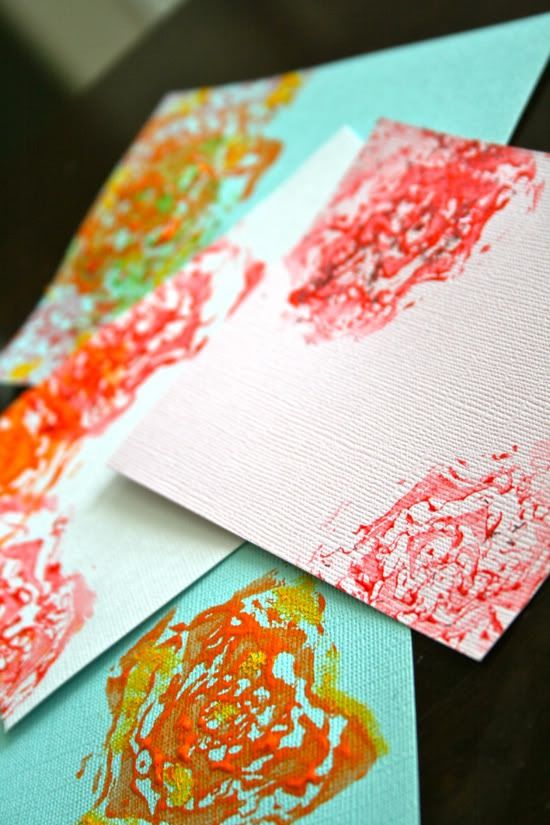 Come on over, follow along and browse many more colorful ideas at
See you soon!